Initial Home
Page Design &
Development
We believe every business is unique. We personalize your site depending on the stage your company is in as well as the industry you operate in.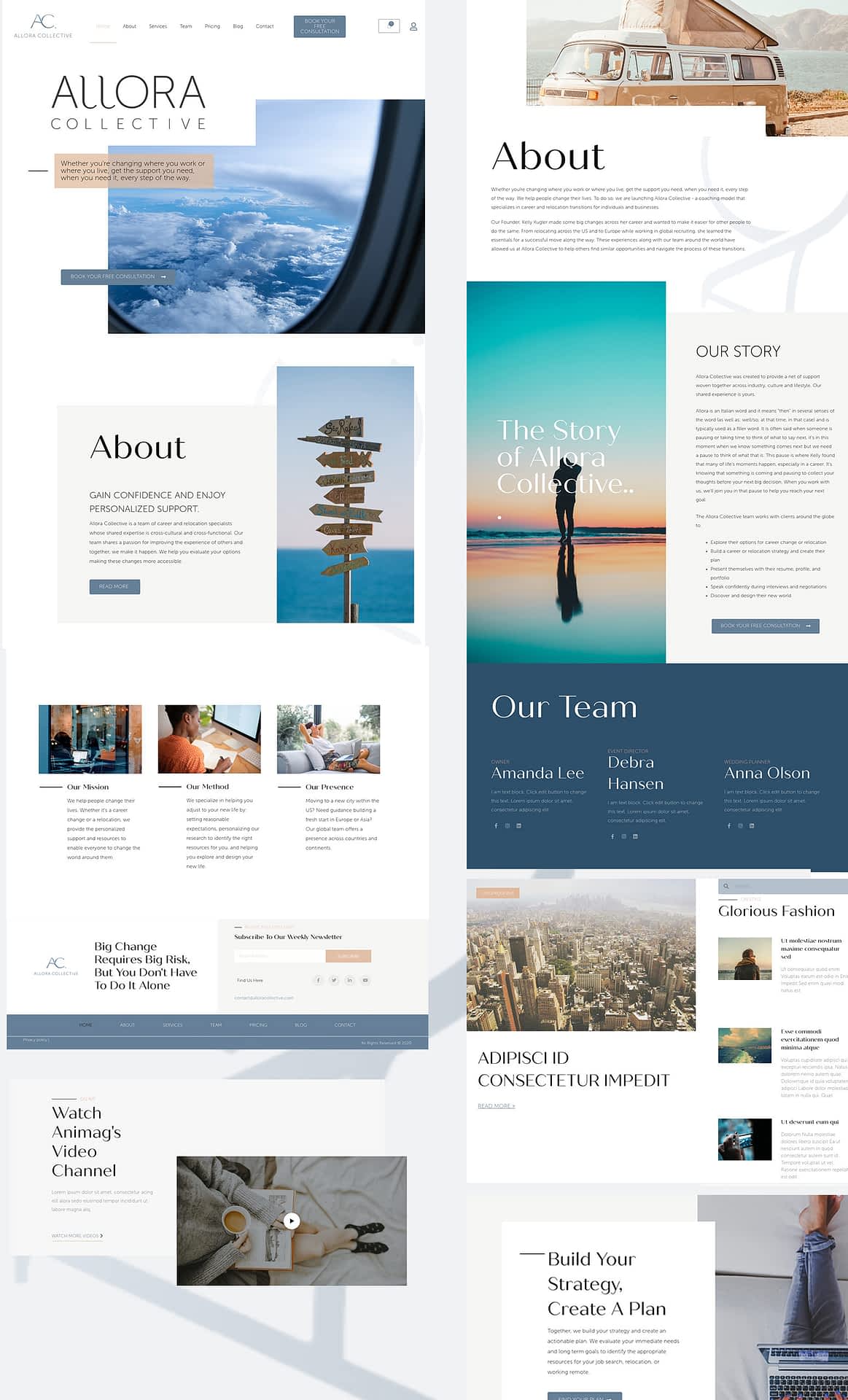 This may be the prettiest site we've built yet. A soft color palette paired with a gorgeous font pairing lead to a soft, elegant, and clean site that's hard to take your eyes off. A career change may be stressful, but this site definitely isn't.
Design – Development – Logo Design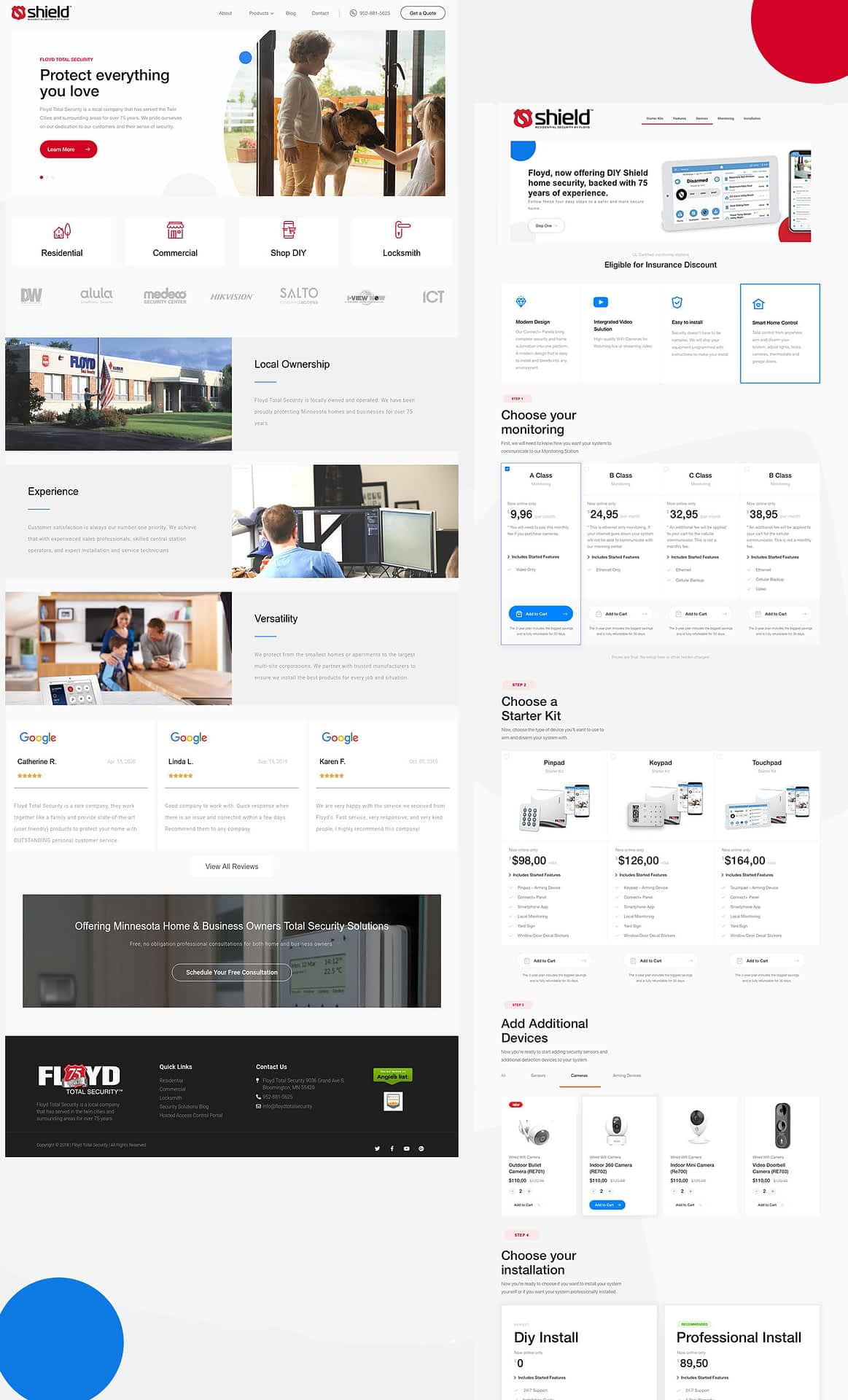 When we first worked on this site the Floyd team would joke about how the site was their frankenstien. A conglomerate of different ideas, content, and designs. After we were done with it we turned it into a neat cutting edge design with a clear UI/UX. 
Redesign – Development – UI/UX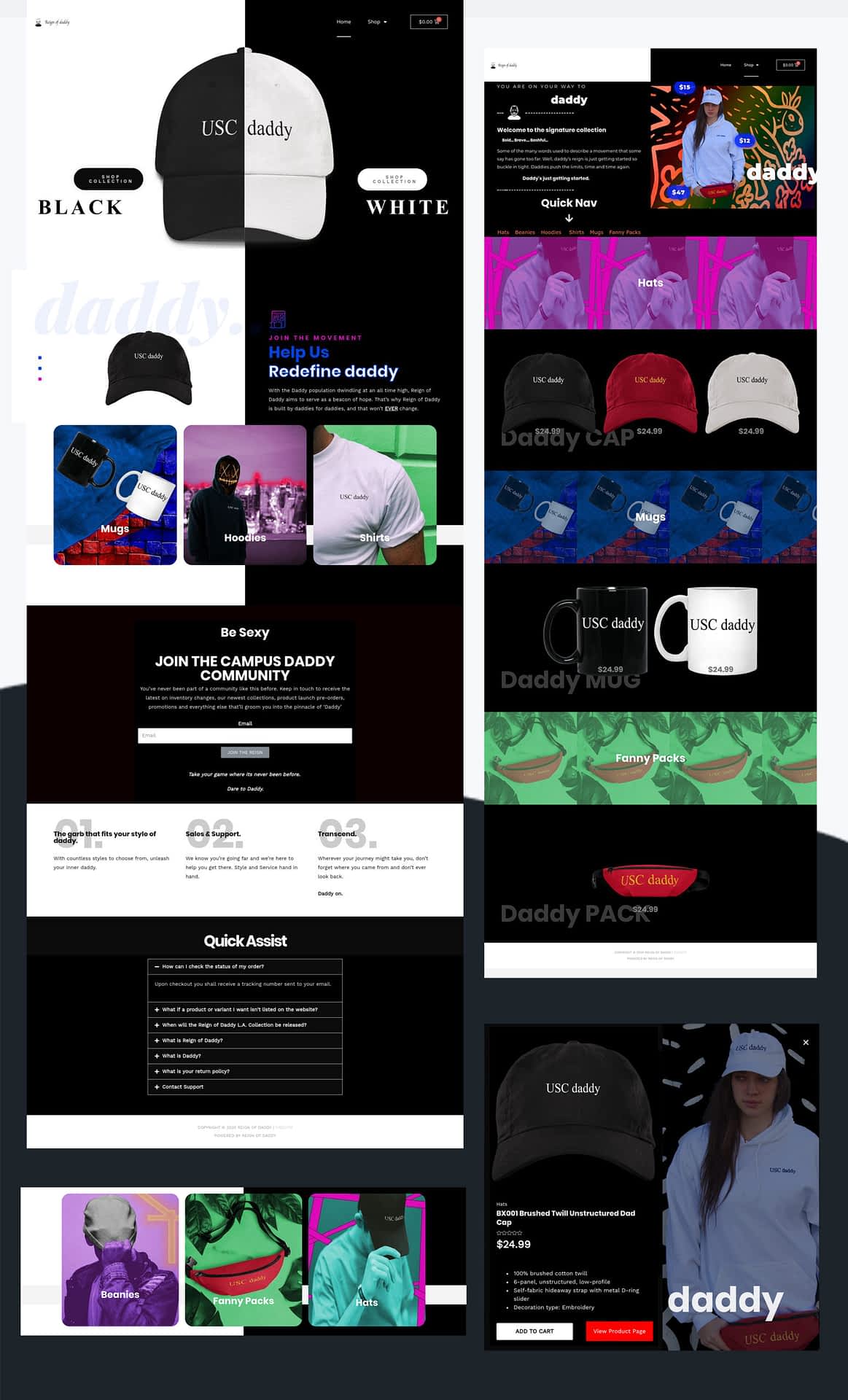 All though the site may open on black and white it is far from it. The design capitalized on neon colors, unique graphics, and fun animations. The only thing missing was a R&B song playing as you hit the page.
Design – Development – Copywriting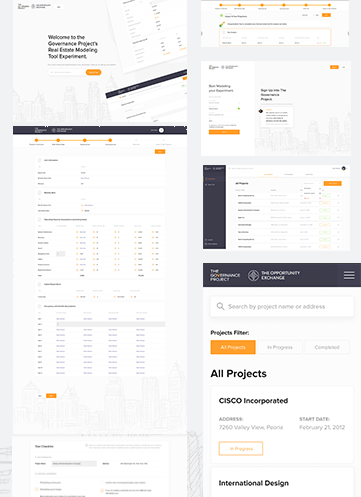 In order to bring this design to life we had to find a way to turn boring numbers and statistics into something , well, less boring. Utilizing unique cartoon graphics and a bright color palette we achieved just that. Although we still don't understand exactly what this tool does, at least it looks good.
Design – Graphic Design – UI/UX
What's white, black, and teal all over. We designed a brand new site for an energy storage company. This site capitalized on sleek, modern, and dark design. Project included SEO, copywriting, and graphic design. See full case study
Redesign – Development – Copywriting – Graphic Design – SEO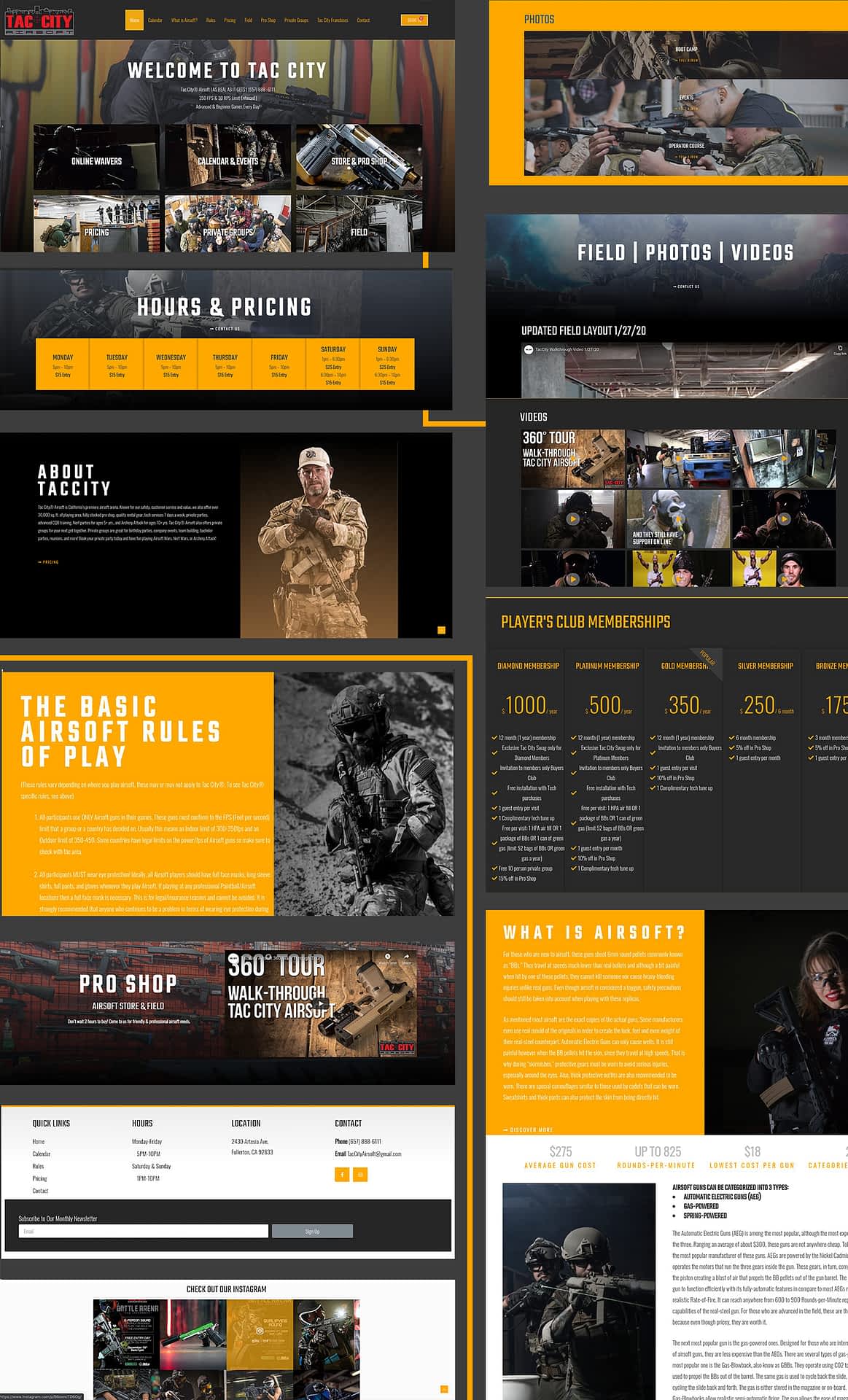 Some would say we brought their site out of the middle ages. We turned a simple HTML static site into a bright, eye-catching complete site. This site is riddled with CTA's and eye-catching imagery.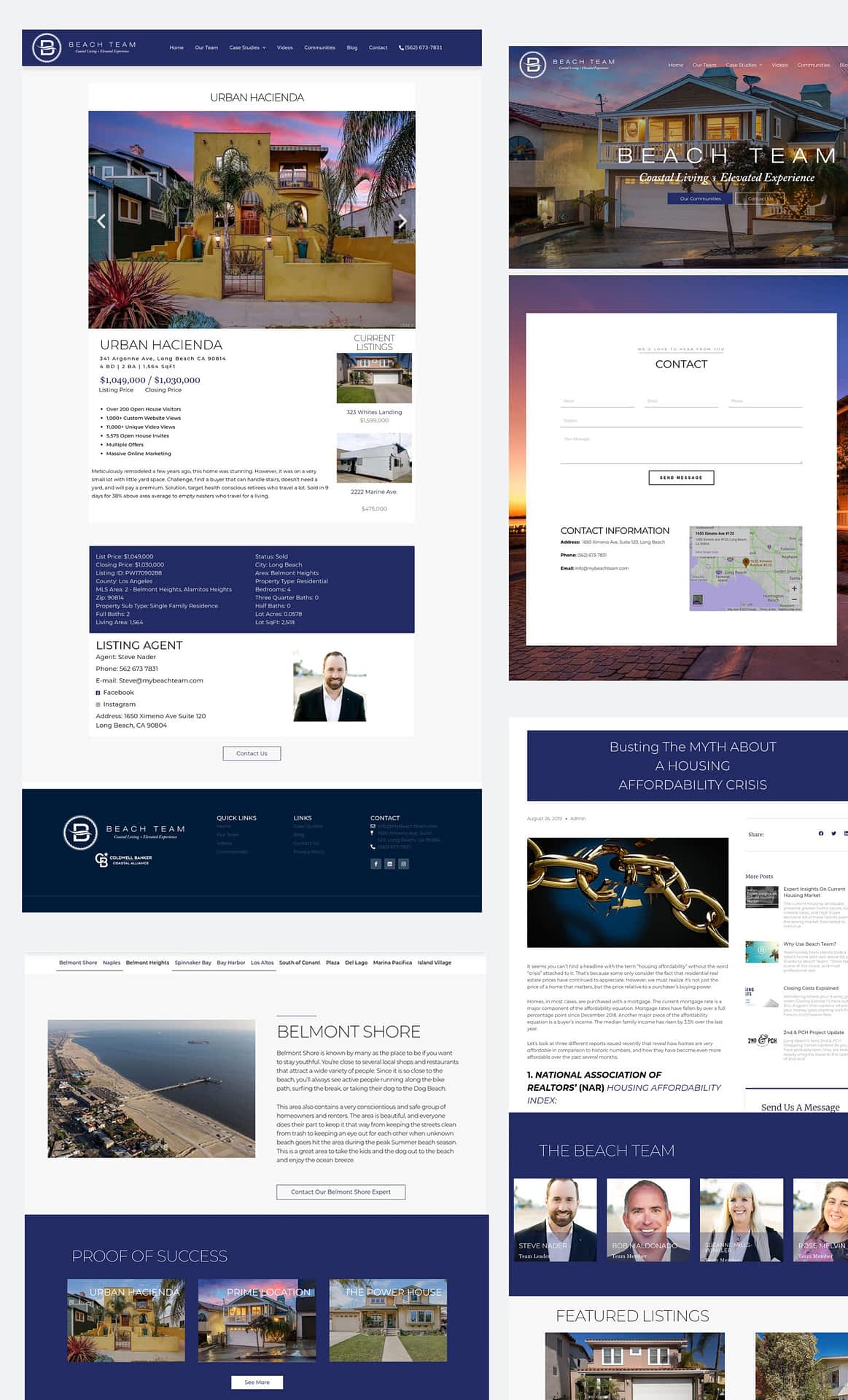 This site was filled with bugs, broken links, and irrelevant content. Utilizing UI/UX best practices this site is now built to convert and increase lead generation. So it's not only pretty, but also performs well.
Redesign – Development – Site cleanup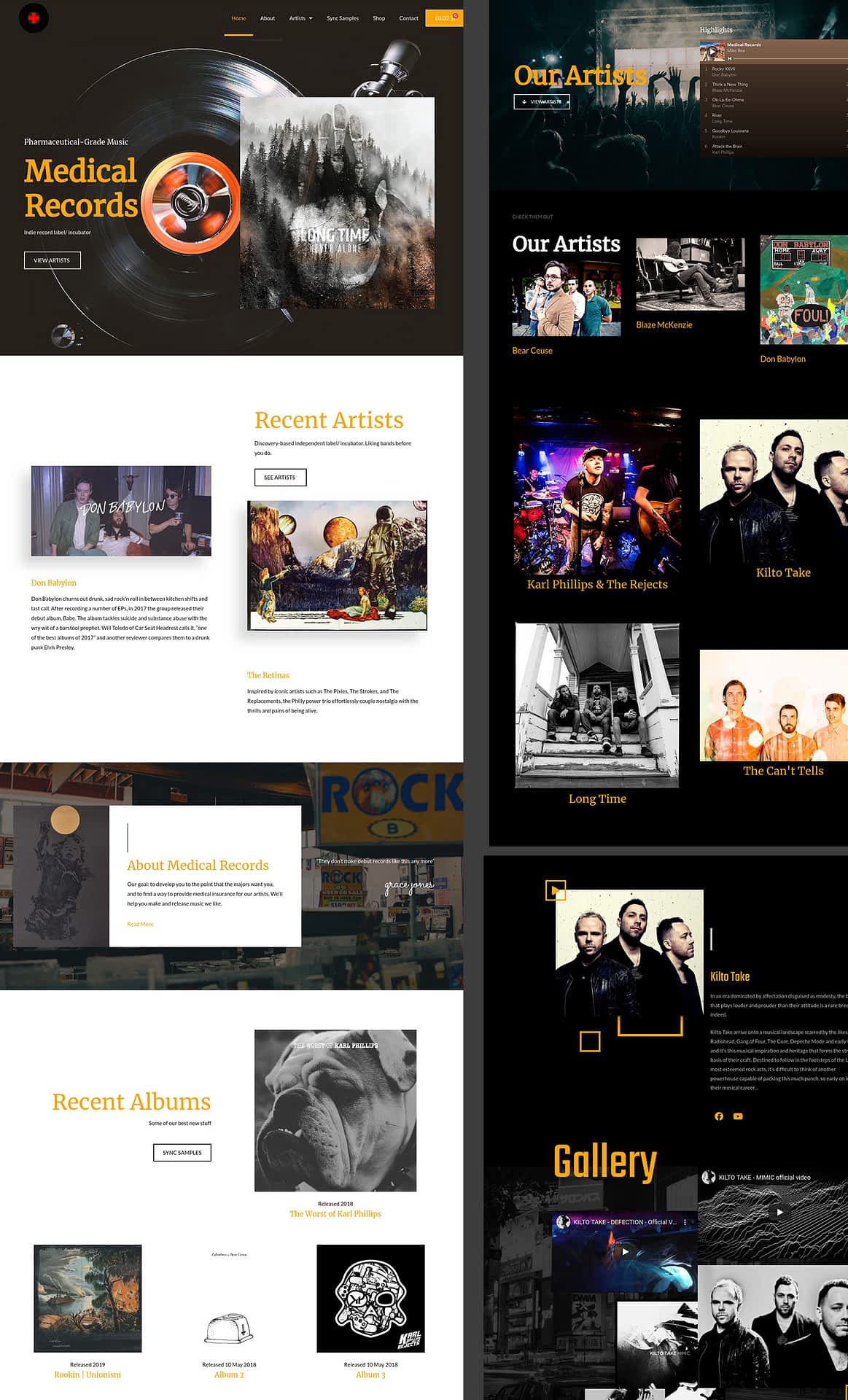 A site that sounds and looks good. This may be the coolest site we've built yet.  Full of abstract shapes, black & white space, and awesome album covers. Let's not forget loads of CTA.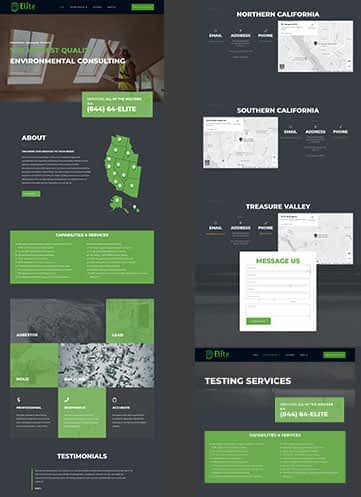 Simple yet functional design. It took some effort but we managed to make asbestos, lead, and mold look good. Site includes an interactive map, multiple parallax images and several unique popups, and motion effects. See full case study
The women of Striped Horse unite.  Trust us it would take a lot of work for a site with this many amazing photos to look bad. Site included interactive images, full blog design, calligraphy, graphic design, and lots of pink.
Let us know if you have any questions, concerns, or just want to grab a coffee.
It's on us.